$400 a Month SEO Services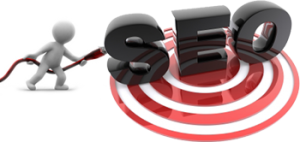 Search Engine Optimization/Search Engine Marketing is the #1 tool to take your website to the top of the search engines. Online marketing should be a vitial part of your business plan. Know all the options you can do to increase your online presence.
Search Engine Optimization – Increase Traffic and Raise Conversion Rates
Google processes over 1 billion search queries a day, so where does this place your company?  Getting to the top of Page 1 requires much more than anticipating new algorithms.  The highest placements on the search engines receive more than 50% of all clicks from users.  Search Engine Optimization (SEO) is about positioning your business in front of every prospect the moment they start searching for your product or solution – before your competitors do.  With our unique Search Engine Optimization (SEO) strategy and precise process, we help lead your business to the forefront of your consumer base.
More Targeted Keywords
Lifting a company to Page 1 is what we do.  Today, more than ever, it is important that your company is recognized online.  Your strategy begins by capitalizing on certain keywords that closely fit your product.  Our SEO audit and performance enhancement consists of identifying areas of strong themes and turning around missed opportunities.  Our expert team helps you select and distribute the right keywords in the right way to repeatedly attract Google spiders and capture more qualified visitors.
More Traffic
Bringing your site to the top of Page 1 is the goal that leads our strategy.  Create Web Designs team formulates a customized program to improve your company's online visibility and ranking on the search engines.  Expert skill behind the approach is what determines a steady rise and solid hold in result ranking.  Our tactics include keyword research and optimization, meta tag management, content and copy enrichment, landing page optimization, cross-channel promotion, link building monitoring and development.
More Conversions
Ranking first on Google is equivalent to the traffic that positions 2-5 attract collectively.  Your placement on the search engine results page (SERP) is invaluable when it comes to attracting quality visitors and guiding them through the conversion funnel path.  Create Web Designs starts by establishing a clear, process-oriented approach to increase your online visibility and draw visitor engagement.  By determining optimal keyword placement, closely monitoring your spider crawls, and delving into your site analytics, we fine-tune your SEO strategy to strengthen your call to action prompts.  With proven tactics to translate your SEO investment into lead conversions and revenue for your business, we continuously refine our strategy to help you rise in rank, attain an increased ROI, and make your brand stand out in the face of competition.
SEO Analysis for Your Website
Want to rise to the top of organic search results, increase your visibility, and attract more prospects?  Let us help as your SEO company.  Inquire about a  customized, complimentary Search Engine Optimization analysis today with our San Francisco team.  It will include:
Search engine friendliness evaluation of your website
Keyword and opportunity analysis
Search Engine Ranking Comparison with your primary competitors
Qualify for a FREE SEO Analysis today by filling out the form below.